EVENTS
Happy Holidays!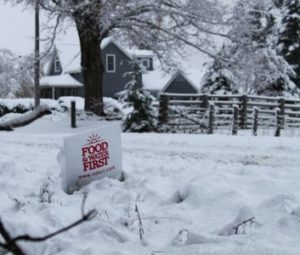 We wish you and your family Happy Holidays! Thank you for your support and energy throughout 2017. As you enjoy the bounty and joy of the season, we hope you share with your loved ones the need to protect Ontario's prime farmland and water resources.
We also hope you will make a New Year's resolution to support the grassroots organizations in your communities that are working hard to protect farmland and water. Land Over Landings, Ontario Farmland Trust, Aware Simcoe and Wellington WaterWatchers are a few examples of citizens' groups engaged in this effort. Sign up as a volunteer or make a donation. Join the campaign to preserve Ontario's agricultural soil and water!
Water Walk Nov 4 & 5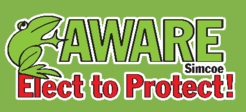 WATER WALK 
There are plans to expand an existing quarry on the Alliston aquifer, a proposal that poses a risk to vital freshwater resources. Join the Water Walk which will take place over two days ending with a potluck dinner. For more information on the route: AWARE SIMCOE WATER WALK 
«
Thanksgiving weekend!
|
Waterstock – June 11th!
»