EVENTS
Greenbelt Expansion – Orangeville Open Houses (Feb. 6th & 8th)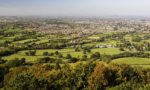 The province of Ontario is proposing to expand the Greenbelt and you are invited to participate in the process! The government is seeking your input on a study area which includes Dufferin County. Two public sessions will be held in February and we encourage you to attend!
---
Food & Water First is a partner in a "WaterScape" community discussion organized by Canadian Environmental Law Association (CELA), Ontario Environment Network (OEN), and Ontario Headwaters Institute (OHI) with a special focus on water:
DATE: Tuesday, February 6th
TIME: 5:30pm – 8pm
PLACE: Whole Village Farm, SE of Orangeville
---
Food & Water First is also participating in a Greenbelt Expansion Open House in Dufferin County:
DATE:  Thursday, February 8th 
TIME:   5:30pm – 8pm
PLACE: Tony Rose Memorial Sports Centre, 6 Northmen Way, Orangeville
---
The Sierra Club and Ontario Headwaters Institute have posted additional Greenbelt Expansion Open House dates. Attend a session near you! 
A 90-day public consultation period ends on March 7, 2018 (EBR #013-1661). Food & Water First is drafting a sample letter for supporters to submit before the March deadline. Stay tuned!
Ontario's Greenbelt permanently protects about 810,000 hectares of green space, farmland, vibrant communities, forests, wetlands and watersheds bordering the Greater Golden Horseshoe (GGH). The GGH is one of the fastest growing regions in North America with a population projected to increase almost 50% to 13.5 million by 2041.
How much food will 13.5 million people eat? Enough to warrant protecting our food land and water.
For more information about the proposal, visit the Ministry of Municipal Affairs and Housing
#Greenbelt #ProtectOurWater #FoodAndWaterFirst #FarmersFeedCities